The Celtic Way Walk Guides to Celtic ANCESTRAL LANDSCAPES are in preparation. Watch this space.
News reports indicate that researchers are excited about the idea of a Pembrokeshire 'Stonehenge'. ( see The Guardian)The time span between the bluestones being quarried, and their appearance at Stonehenge suggests this possible earlier use of the stones to them.

Research linking possible Bluestone quarry sites with the Stonehenge Bluestones and also the debitage, chipping flakes, is detailed painstaking and ongoing. There is a definite buzz at the moment.
The news is exciting for creating the guide to the Pembrokeshire Celtic Way Ancestral Landscape. The guide reflects on prehistoric landscapes that were developed by the 'stoneworkers'. From the coastal dolmens, the cairns, the standing stones, early settlements and tumuli, their efforts are evidence of the use of stone and landscape to create lasting structures. Check the maps for yourself. There is a clear drive from coast towards the hinterland. This is what also drive the route of the Celtic Way through Pembrokeshire to Carmarthenshire, crossing from one to the other in the landscape betweeen Gors Fawr Stone Circle and the woodland site above the river Taf at Gwal y Filiast.
PPLANNEDGUIDES for THE CELTIC ANCESTRAL LANDSCAPES PROJECT
PEMBROKESHIRE - Ongoing


THE CARMARTHEN HILLS

BRYCHEINIOG HINTERLAND MARKERS

NEDD WATERFALL COUNTRY

IRON HILLS OF AFAN

BRO MORGANNWG - THE VALE OF GLAMORGAN - Ongoing


GWENT AND THE OLD AUST CROSSING

WHITE HORSE COUNTRY TO WINDMILL HILL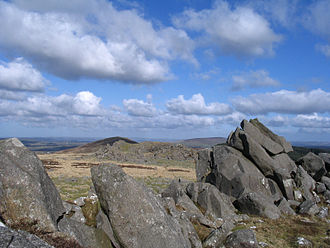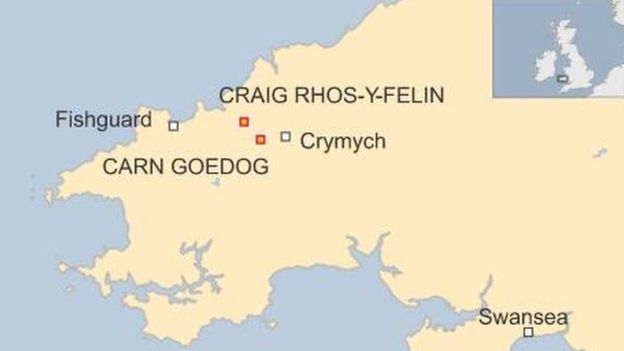 Map of the two possible sites of the Bluesstones quarried for Stonehenge. ( BBC Wales)
Updated Walking leaflets will soon be available for the following sections:
Iron Hills of Afon - All sections updated.
Afon Argoed to Ogmore
Ogmore to Llantit major
Llantwit Major to Llantrisant
The Celtic Way Walk
websitelicensed under a
Creative Commons Attribution-NonCommercial-ShareAlike 4.0 International License
.
Permissions beyond the scope of this license may be available at
contact@thecelticway.org
.