The Celtic Way Walk runs from Pembrokeshire to Stonehenge, and then to Glastonbury. It uses old tracks, new routes and ancient sites to define it. Its landscape and character are ancient and Celtic.
This site gives access to the original details for general interest and archive purposes, and news about revision and updating as it occurs
The original route
THE CELTIC WAY
- A Long Distance Walk Through Western Britain was published by Sigma in 1998.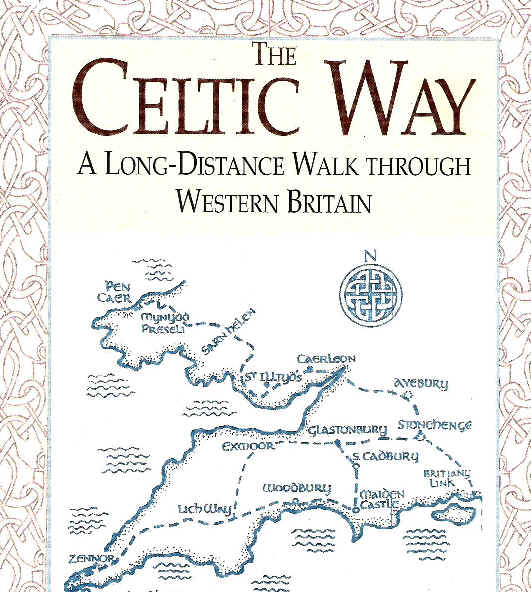 Ongoing GUIDE REVISION
PEMBROKESHIRE - Ongoing


THE CARMARTHEN HILLS

BRYCHEINIOG HINTERLAND MARKERS

NEDD WATERFALL COUNTRY

IRON HILLS OF AFAN

BRO MORGANNWG - THE VALE OF GLAMORGAN - Ongoing


GWENT

WHITE HORSE COUNTRY TO WINDMILL HILL

THE TRIANGLE: AVEBURY< STONEHENGE AND GLASTONBURY
The Celtic Way Walk
website licensed under a
Creative Commons Attribution-NonCommercial-ShareAlike 4.0 International License
.
Permissions beyond the scope of this license may be available at
contact@thecelticway.org
.
Pembrokeshire: Recent research indicates sites where the Bluestones might have been quarried and also that a possible 'Bluestone Stonehenge' might be found in the Preseli Mountains that predates Stonehenge.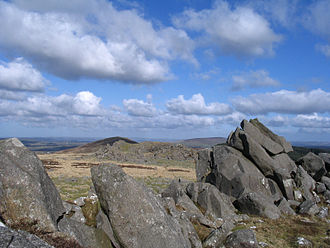 St Lythan's Vernal Equinox alignment will be visible during the equinox period, a few days either side of the 21st March. Choose a sunny evening and protect your eyes from the sun. Alternatively you can watch the film of last years alignment here.

Each year we link with Sohland Observatory in Saxony for the midsummer solstice. Enthusiasts from over 20 megalithic sites join together to highlight the sites and the sunset alignments. We have linked form Stonehenge, Arthur's Stone (Gower), and the entrance to the Lascaux One caves in France. This year we shall be linking from Stonehenge again.