The Celtic Way Walk was created to run from Pembrokeshire to Stonehenge, and then to Glastonbury. It used old tracks, new routes and ancient sites to create it.
This site gives access to the original details for general interest and archive purposes only, not for walking directions. BE AWARE that the original walking details are out of date and should not be used for sole guidance if you venture on any of its sections.
The original route
THE CELTIC WAY
- A Long Distance Walk Through Western Britain was published by Sigma in 1998.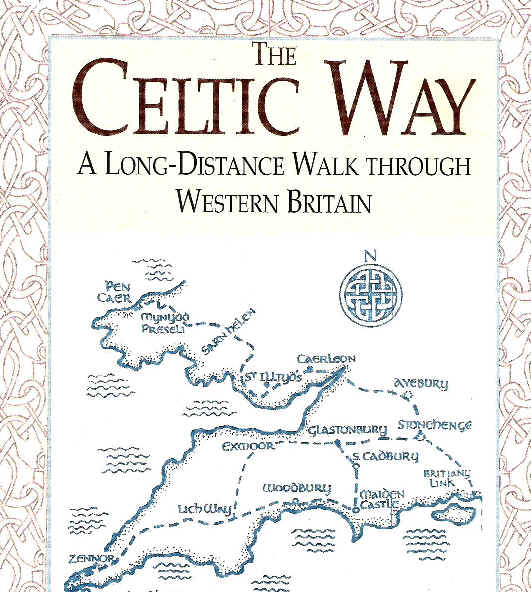 Pembrokeshire: Recent research indicates sites where the Bluestones might have been quarried and also that a possible 'Bluestone Stonehenge' might be found in the Preseli Mountains that predates Stonehenge.