Welcome.
The Celtic Way is a walking route linking ancient sites in western Britain. it runs from the Pembrokeshire Preseli Mountains across to Stonehenge and Glastonbury. There is also a route from Cornwall up to Stonehenge and a link to Brittany in western France.
This site is the online archive for the original walking guide to the route and its significant sites.

Details of the 21 sections of the route can be found in these two links:
Booklink Wales Booklink West.
Stones are the heart of the route.
Ancient sites like Stonehenge and Avebury have unique features that put these sites at the core of our prehistoric heritage. So the route runs from the Bluestones in Pembrokeshire through the ancient sites - hill and coastal - of west and south Wales towards the Old Severn crossing at Aust. From there the route crosses the west of England towards Avebury and Stonehenge. Then we turn west through the Hillforts of Wessex to Glastonbury and down the south-west peninsula to St Michael's Mount and Penwith.
Our hope is that you will use the archive to get more familiar with the route and sites along the way, but please be aware that the initial work and publication took place 14 years ago. The walking will have changed in places as footpath networks evolve. To this end we are undertaking the followingw ork:
Updated downloadable leaflets for each section




Making short information films about significant sites along the route




Working towards a revised guide with a local infrastructure to maintain route integrity

Progress and links will be posted .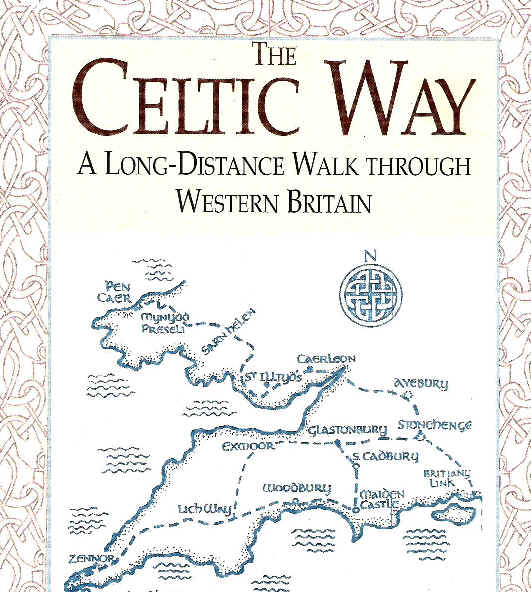 The original guide was published with safety cautions and reference to the country code. Although this archive is offered to anyone interested in the route, only you are responsible for your walking choices.
The links below might be useful if you are planning to walk any part of the route:
The Countryside Code published by Natural England
Hillwalking Guidance. The Brecon Beacons guidance for walking.
Don't forget that each section will have online county guides to the area showing transport, accommodation, and tourist information.

If you would like to comment or offer updating information please get in contact.